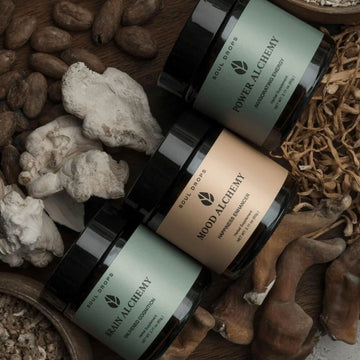 Your Journey to Wholeness Starts Here!
Where Shamanic Wisdom Meets Modern Wellness
Step into a world of Soul Drops - feel better, more balanced, connected, relaxed, intuitive, creative, inspired, energetic, focused, and integrated.
Crafted with love and shamanic wisdom in the U.S., each small batch blends certified organic and wild-harvested ingredients. Vegan, gluten-free, and free from fillers or binders. Lab-tested for purity and potency.
Transform Your Daily Routine into a Spiritual Journey
What Other People Say About SOUL DROPS
Unlock Your Full Potential
Balance Mental Clarity, Physical Vitality, and Emotional Harmony
From the Desk of the Founder
Vlada Talan, a Renowned Shamanic Healer & Herbalist
"I believe happiness is our natural state. My mission is to help people reach energetic balance and unlock their full potential.
The sacred plants work as allies to empower you to improve your health, increase energy, boost сoncentration, inspire creativity, balance mood, relax, and sleep more easily. I recommend SOUL DROPS as part of a positive lifestyle along with a healthy diet, exercise, time in nature, and mindfulness practice.
You are here because you're ready to level up and step into your full power. Give a soulful gift to yourself and your loved ones. Be well. Be joyful. Be free."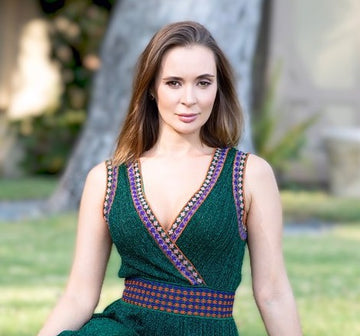 Love it so much
"I've been taking Soul Drops for months now. I have very high anxeity..... They make you feel like a load has been taken off your chest, it's the best way I can explain it. It's like a relief in a dropper. Highly recommend ❤"
A Note of Gratitude
"I wanted to send you a note of gratitude for your Soul Drops product. The insights I have received, and continue to receive, have been nothing less than astonishing."
Totally amazing results
"What is in your "mind" spagyric? Totally amazing results. And omg your other spagyrics are seriously a gift from unity consciousness. I have been using them for 15 days and the results are literally transcendent. Thanks for the gift."
I can't tell you how utterly impressed I am with your formulations
"I have been using your Soul drops for almost 3 months now and i am so impressed with their effect that I have been prescribing them to some of my clients for deep healing."
BEST DECISION EVER
"I bought the Master Plant Trio and just two days after starting, I feel like a new person. I've accomplished more at work in two days than I usually do in a week. I tackled things immediately, head on, without anxiety or procrastination, and my normal triggers don't even phase me. I'm calm without being numb and focused without being paranoid."
I woke feeling positive and with no anxiety ☀️
"I actually danced all morning. By myself. Just because. I haven't done that in months. I have had no anxiety today, and I don't feel the need to self medicate this evening for sleeping. Really grateful for this product!"
About Mind-Body-Soul Harmony
From Health to Enlightenment Blog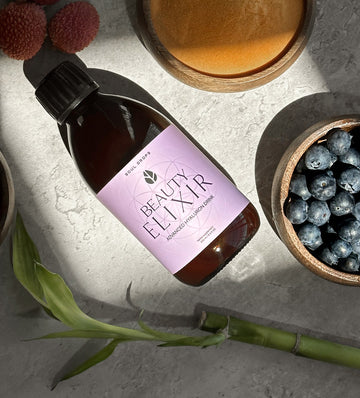 The Unique Product
Look And Feel
Years Younger, Naturally
"Most beauty products only mask the skin aging problems while leaving the feelings of insecurity inside. That's the problem I wanted to solve. Beauty is more than skin-deep, so we should nourish it from the inside out." – Vlada Talan

With our formula, you can now bring them back closer to the levels of years past and once again enjoy glowing skin, a stronger-feeling body and a sparkling zest for life!