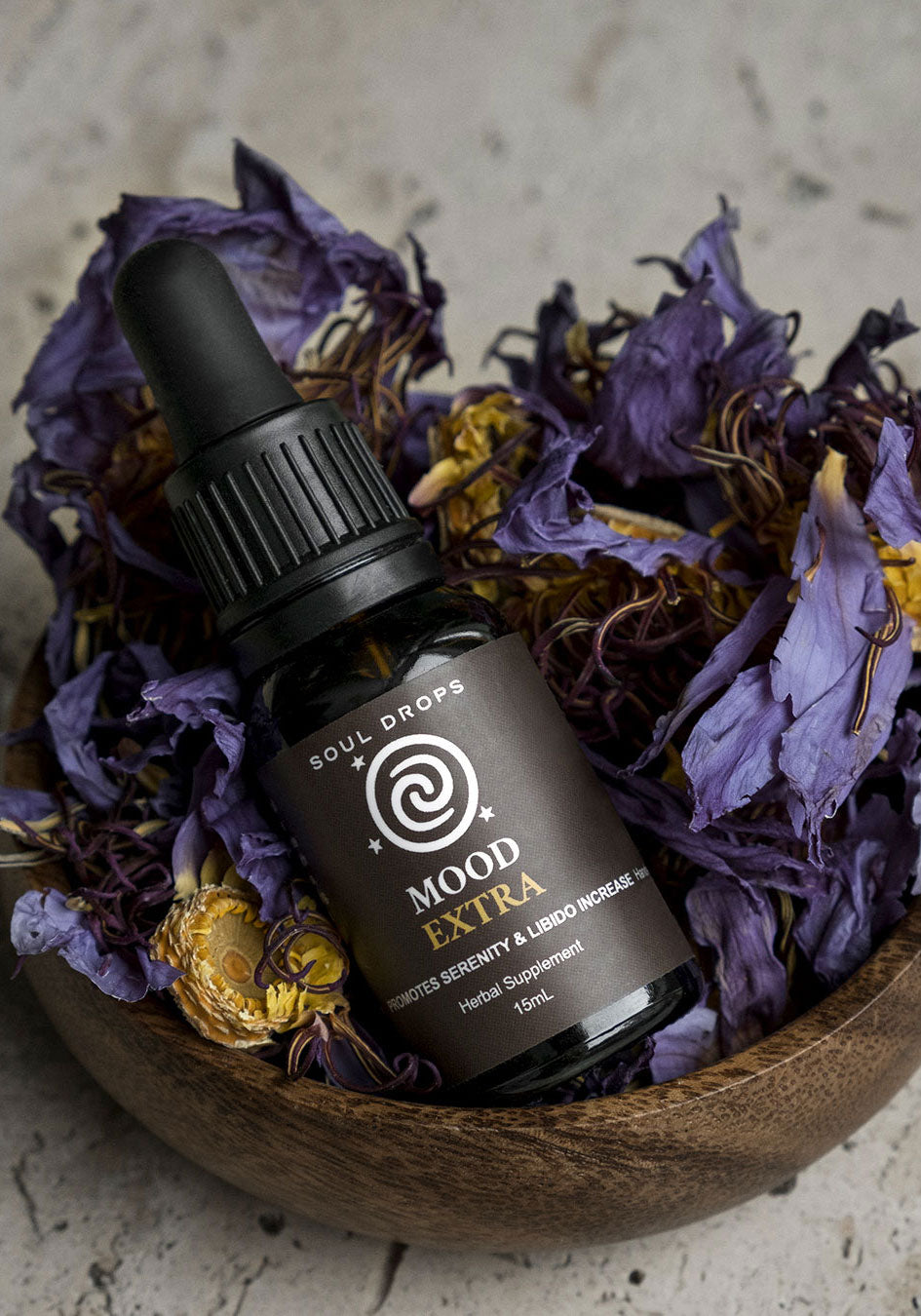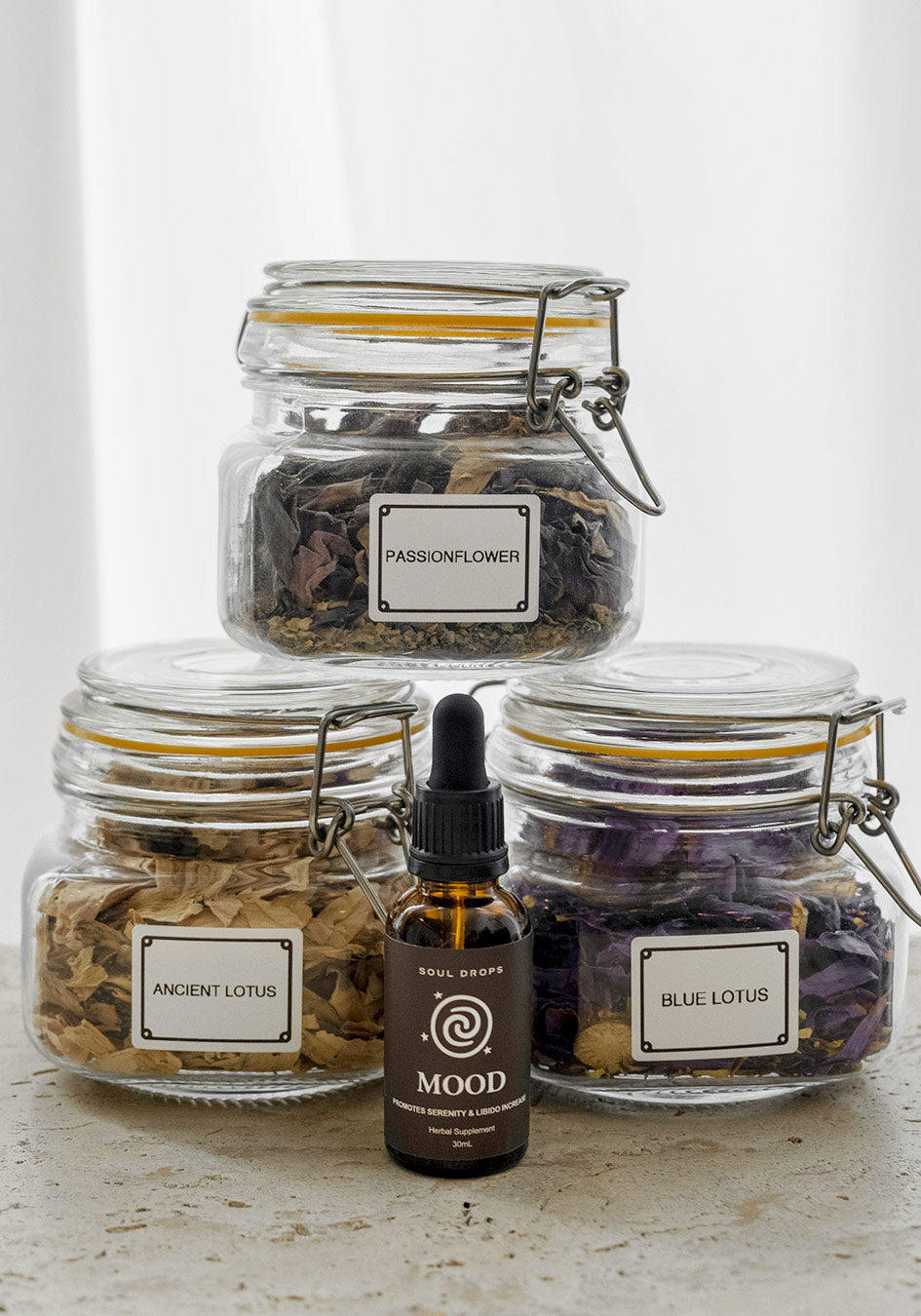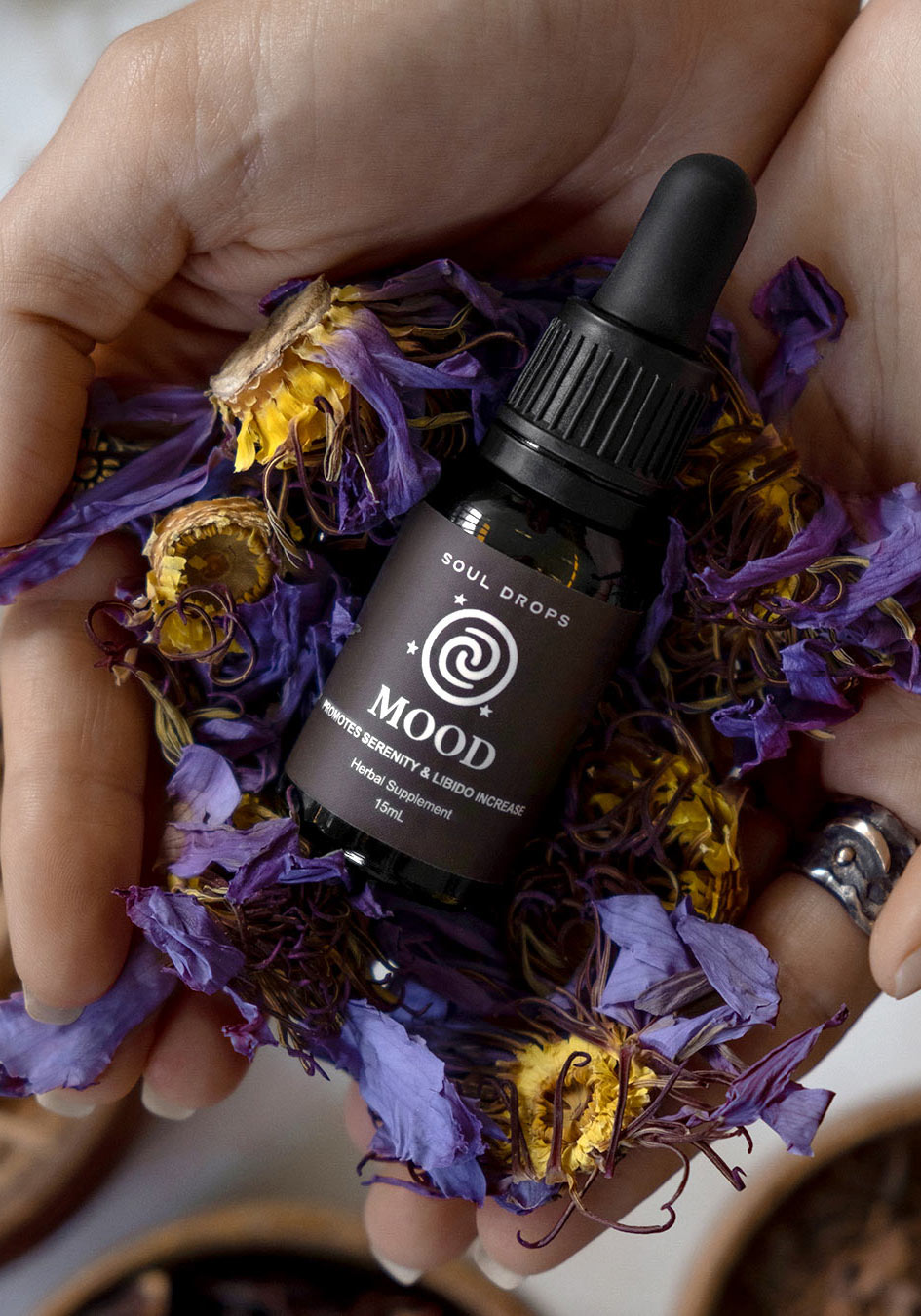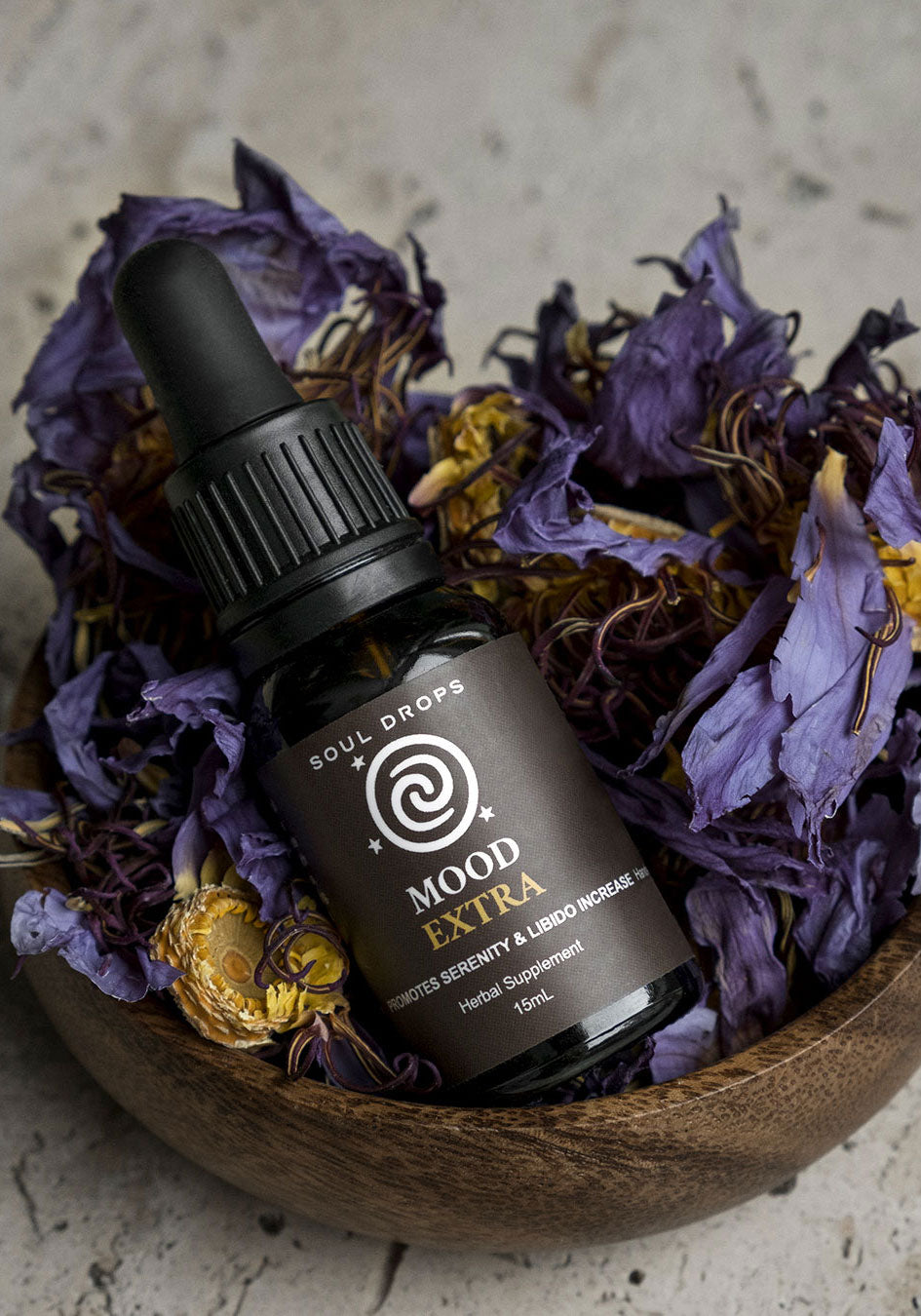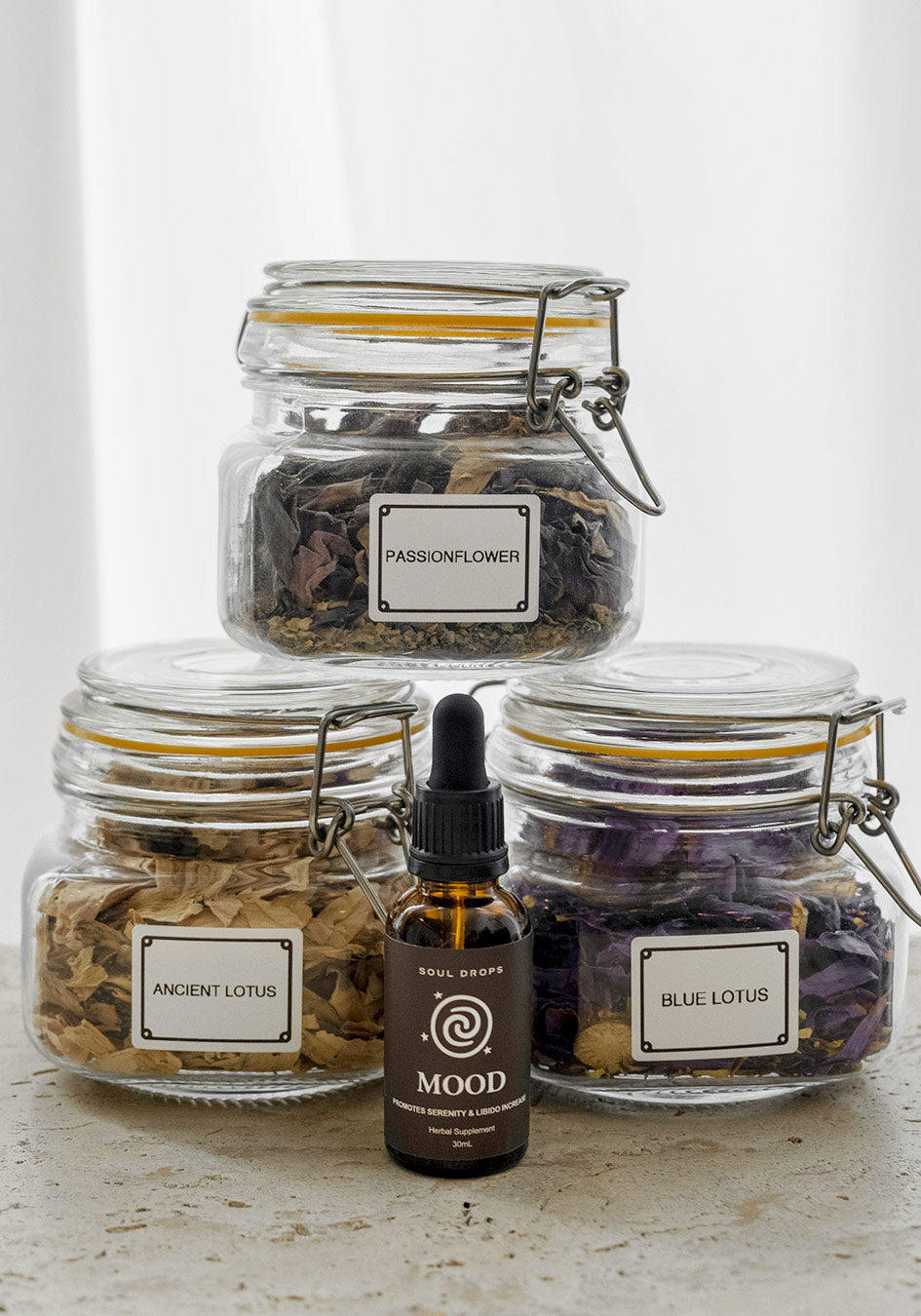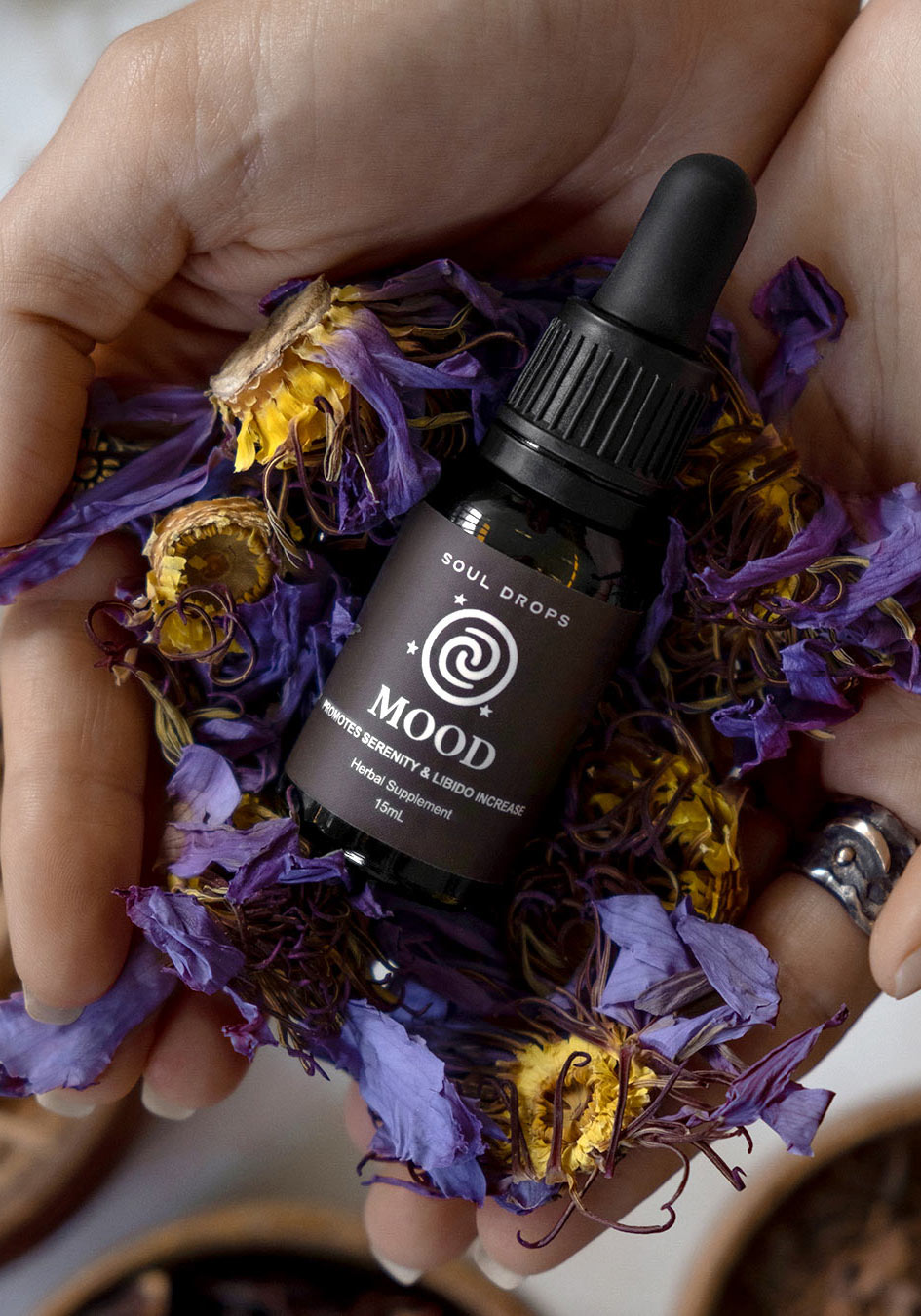 Sale price
$39.60
Regular price
$44.00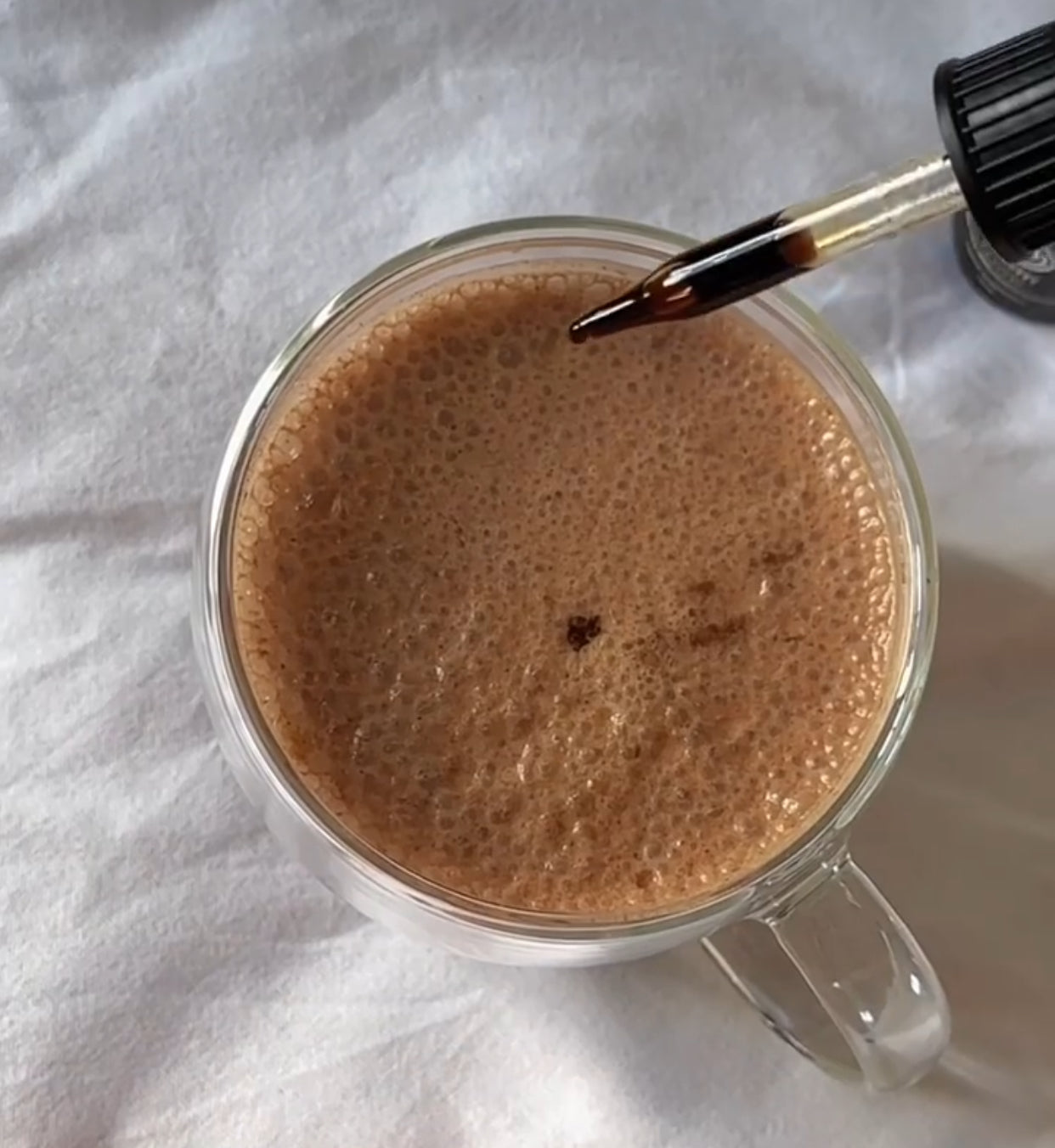 100% Guaranted Safe & Secure Checkout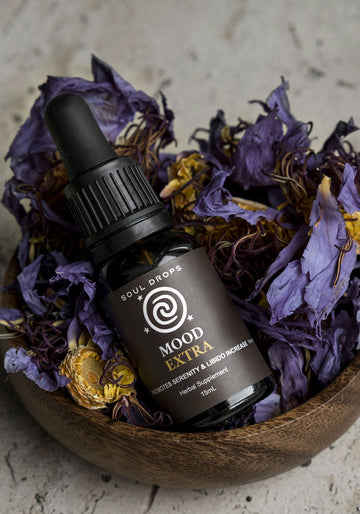 MOOD
Product description
Reviews ⭐⭐⭐⭐⭐
Shipping & Return
Why It's Special
MOOD
Take Mood at any time of the day for an easy and enjoyable way to improve your mood and ignite your passion.

With just a dropper a day Mood empowers you to feel more calm, centered, grounded, focused, positive.

• Brings centeredness and grounding
• Promotes sense of calm and serenity
• Supports positive mood
• Helps to reduce symptoms of anxiety
• Promotes restful sleep
• Promotes libido increase


MOOD has Blue Lotus, Ancient Lotus and Passion flower, perfect blend to lift your spirits and enhance your sexual desire. 
These Adaptogenic formulas are the first of their kind and one of their kind. 
Our ingredients are all-natural, organic, wild-crafted, GMO-free, vegan, gluten-free, dairy-free, nut-free, and soy-free.
Learn More About Our Ingredients
BLUE LOTUS, also known as Nymphaea caeruela, is a beautiful aquatic plant that has been used in traditional Egyptian medicine for centuries to enhance relaxation and boost sexual function.

ANCIENT LOTUS or Nelumbo nucifera, is a revered plant in traditional Chinese medicine, known for its ability to soothe the mind, promote spiritual growth and boost sexual energy.

PASSIONFLOWER or Passiflora incarnata, is a flowering plant that has been used in traditional medicine for centuries to reduce anxiety, to bring calming effects on the nervous system and promoting restful sleep.
Frequently Asked Questions
What are the ingredients?
Mood has Blue Lotus, Ancient Lotus and Passionflower, perfect blend to lift your spirits and enhance your sexual desire.
Warning: May induce productiveness.
How long does each bottle last?
Our 15ml bottles last approximately one (1) month.
Our 30ml bottles last approximately one (2) month.
What is the recommended dosage?
The recommended dosage is one dropper.
When should I take MOOD?
During the day for sustained motivation.
How are the products made?
Our spagyric essences are created through a special alchemical process that delivers a stronger solution than homeopathy, simple dilutions and tinctures. Through separation, purification and recombination, Soul Drops offer the whole plant for healing. Unlike other products that only offer a diluted mind, Soul Drops combines the plant's mind-body-spirit with all the minerals, salts, essential oils and traditional healing properties. By maximizing the energy of these plants for microdosing, Soul Drops can have a profound effect mentally, physically, emotionally and spiritually. Though the drops are less concentrated *chemically,* the potentiation makes them more concentrated *energetically.* Because of their strength, spagyrics are taken in microdose form, meaning only one to three drops are needed to receive the full healing benefits.

Synergizing the mind-body-spirit of the plant with a person's mind-body-spirit is the secret to holistic healing. From the alchemical point of view there are three parts to a plant – the mind, the body, and the spirit. These three parts can't be taken out by one process. If you cook, you lose the spirit through evaporation. In order to preserve the spirit of the plant, you need to extract in a certain way through distillation or extraction of the volatile part. This is also the headnote like in a perfume. Virtually every tincture is comprised of the mind of the plant. That's the water.
Will I hallucinate or have visions?
SOUL DROPS do not have any psychedelic or visionary properties.
Why are they called "Sacred Plants" & "Master Teacher Plants"?
They are called sacred plants because humans have been using them to elevate their consciousness in ceremonial settings for thousands of years. They are called Master Teacher Plants because of their wisdom. The plants are regarded with great respect and honor for their wisdom and ability to empower humans to self-heal mentally, physically, emotionally, and spiritually. One does not take or use these plants. Rather, one works with them and learns from them. They are instructors and guides that help us better understand and integrate our minds, bodies, emotions and spirits.
I can't afford all f them. Which one should I start with?
We do recommend that you work with SOL, MIND, LUN and COSMOS as they are created for balance and work together to maximize wellness. However, if you want to start with one, we recommend LUN. You can provide all products by clicking above in our menu.
FULFILLMENT

All orders placed before 3pm PST Monday-Friday are guaranteed to ship same day of receipt. 
If an order is placed after 3pm PST Monday-Friday, it will be fulfilled the following day, including expedited services (Next Day Air, etc.)
If an order is placed on a weekend, it will be fulfilled Monday, including Expedited services (Next Day Air, etc.)
We ship to all 50 U.S. states and follow the standard methods available by USPS & UPS.
We currently do not ship to APO or FPO address. Orders that contain a different shipping address from billing address may be subject to
review, in which case the customer will be contacted. This can delay shipping time. We cannot guarantee same day expedited shipping when an order is placed on hold for review.
Tax rate is based on the shipping address and not the billing address.
CARRIER DELIVERY
Shipping Method (limited options are available depending on the destination Service Delivery Time)
UPS Ground 1-5 business days (Typically by end of day)
UPS Next Day Air 1 business day (Typically by end of day) 
In the U.S. USPS observes the following holidays:
New Year's Day 
MLK Jr. Day
Washington's Birthday
Memorial Day
Independence Day
Labor Day
Columbus Day
Veteran's Day
Thanksgiving
Observance of Christmas
INTERNATIONAL ORDERS
We will ship the products to the address you provide, however, we cannot be responsible for any customs restrictions, tariffs, or other
regulations that may apply in countries outside the United States. If you have any questions, we encourage you to check with your customs
office to ensure whether your country allows the shipment of products you would like to order.
Most orders make it through Customs, however, if the package is seized by Customs Officials, we cannot issue you a refund unless all
products are returned to us in their original condition with the tamper-resistant seal intact. Also, if the package is returned to us by Customs Officials, you are still responsible for any shipping charges.
You pay actual shipping charges based on the weight of the package and handling costs. Any duties or taxes that may apply are your
responsibility.
RETURNS
We want our customers to have a positive experience with our product so please contact us if you have questions on how to optimize the effects at https://www.souldrops.net/pages/contact-us
Only unopened bottles with the tamper-resistant seal intact can be accepted for return. For returns please email us at info@souldrops.net with your name, order number and the reason for the return.
You will be responsible for paying the return shipping costs.
Shipping costs are non-refundable. Your refund will be issued upon receiving the returned unopened sealed bottles. The cost of shipping
will be deducted from your refund.
Our return address is as follows:
Soul Drops
578 Washington Blvd #1130
Marina Del Rey, CA 90292
If you are shipping an item over $75, consider using a trackable shipping service or purchasing shipping insurance. We can't guarantee
that we will receive your returned item.